FREE Express Postage for ALL orders over $350.00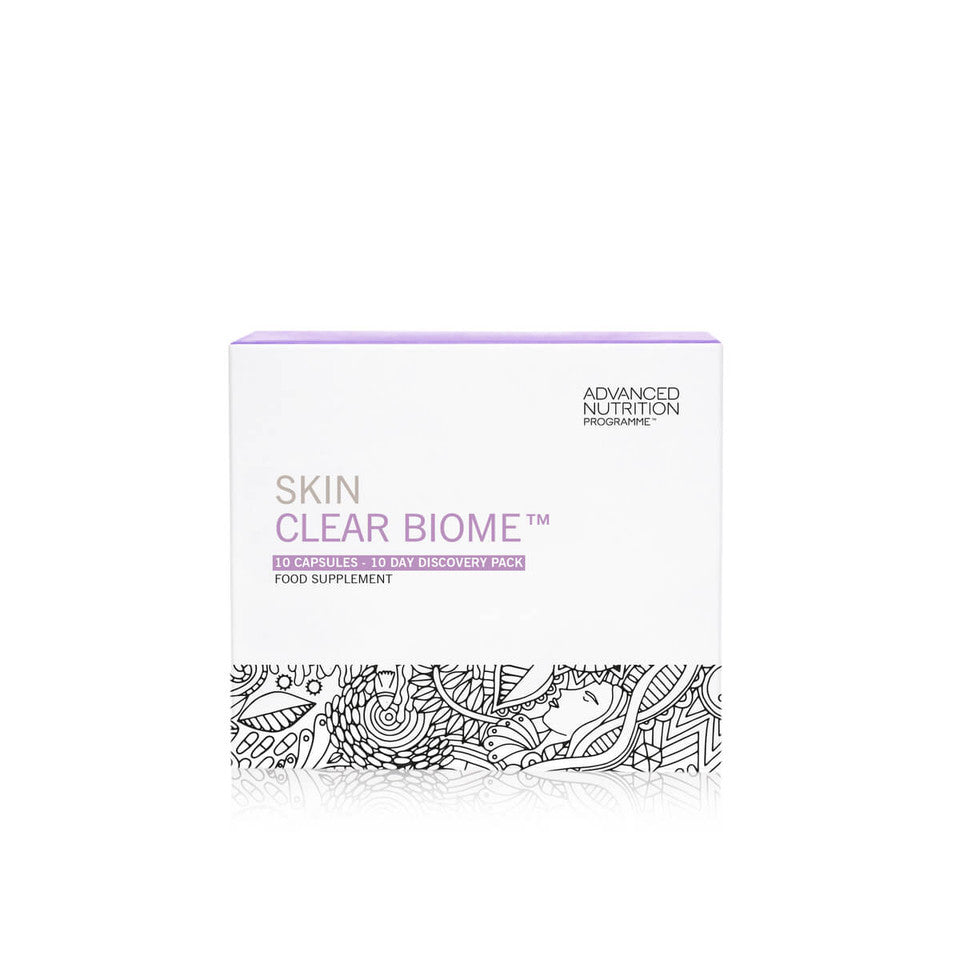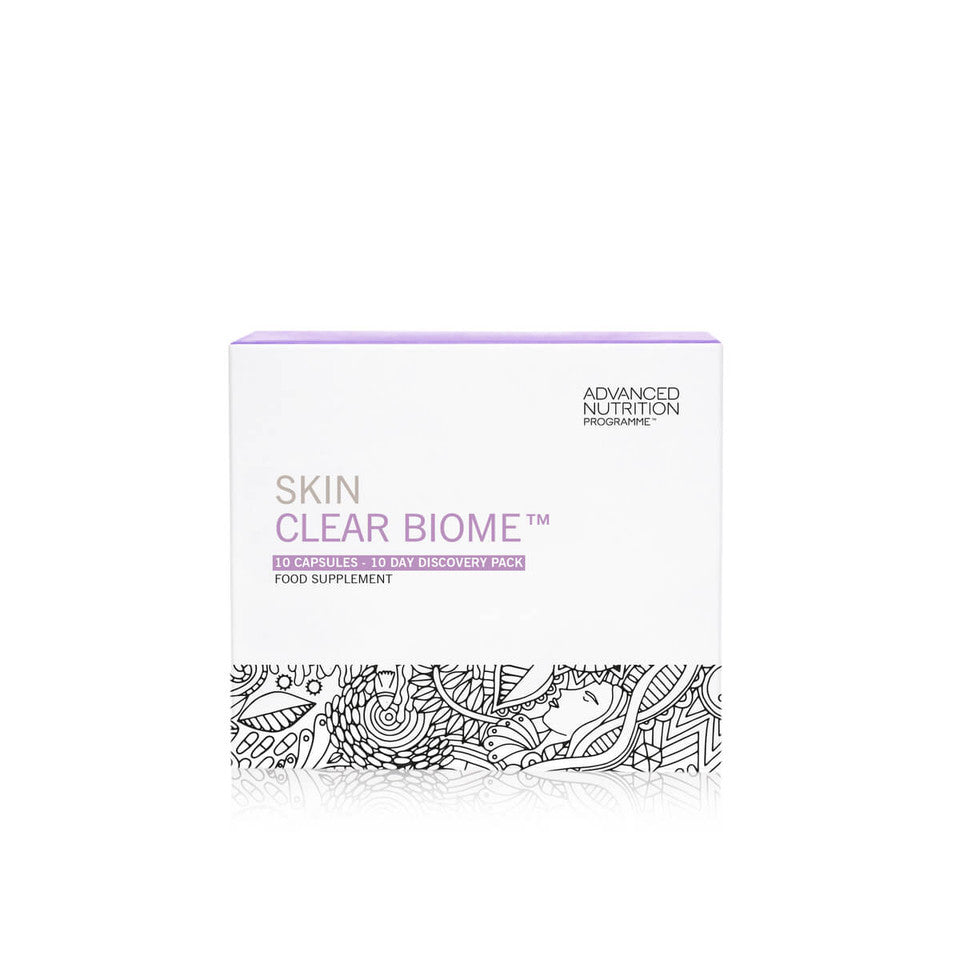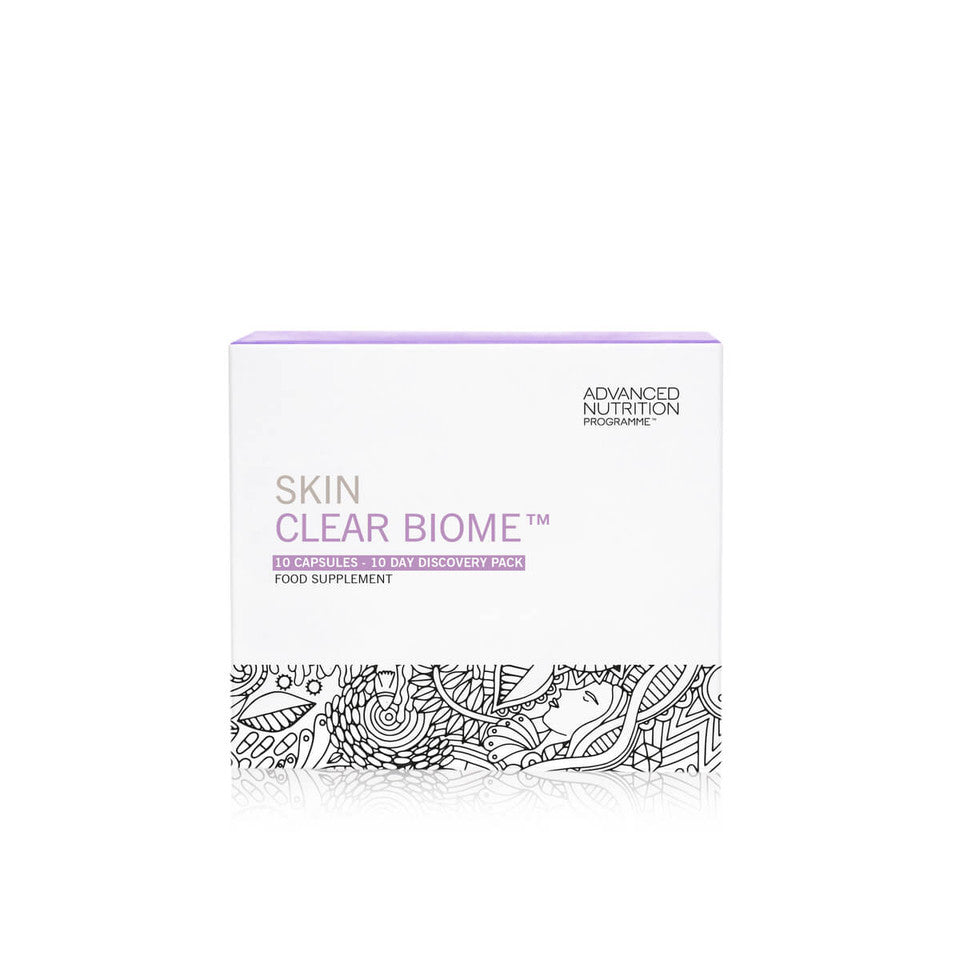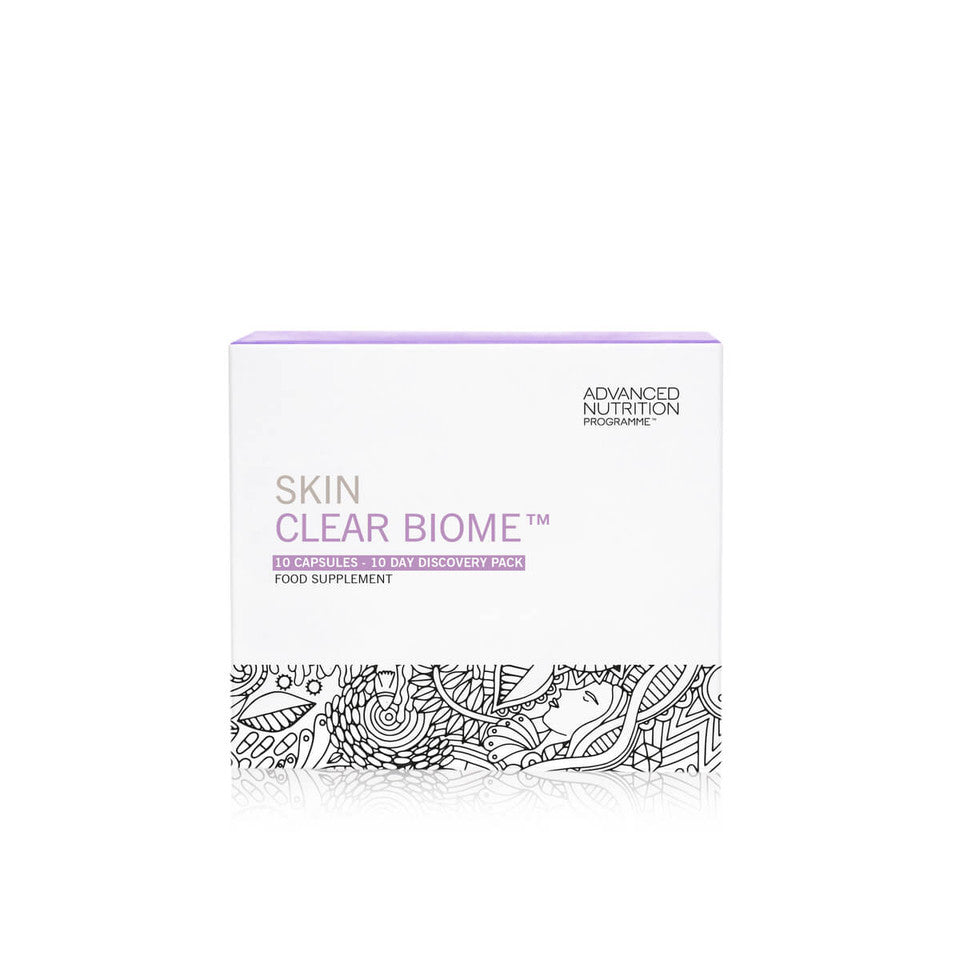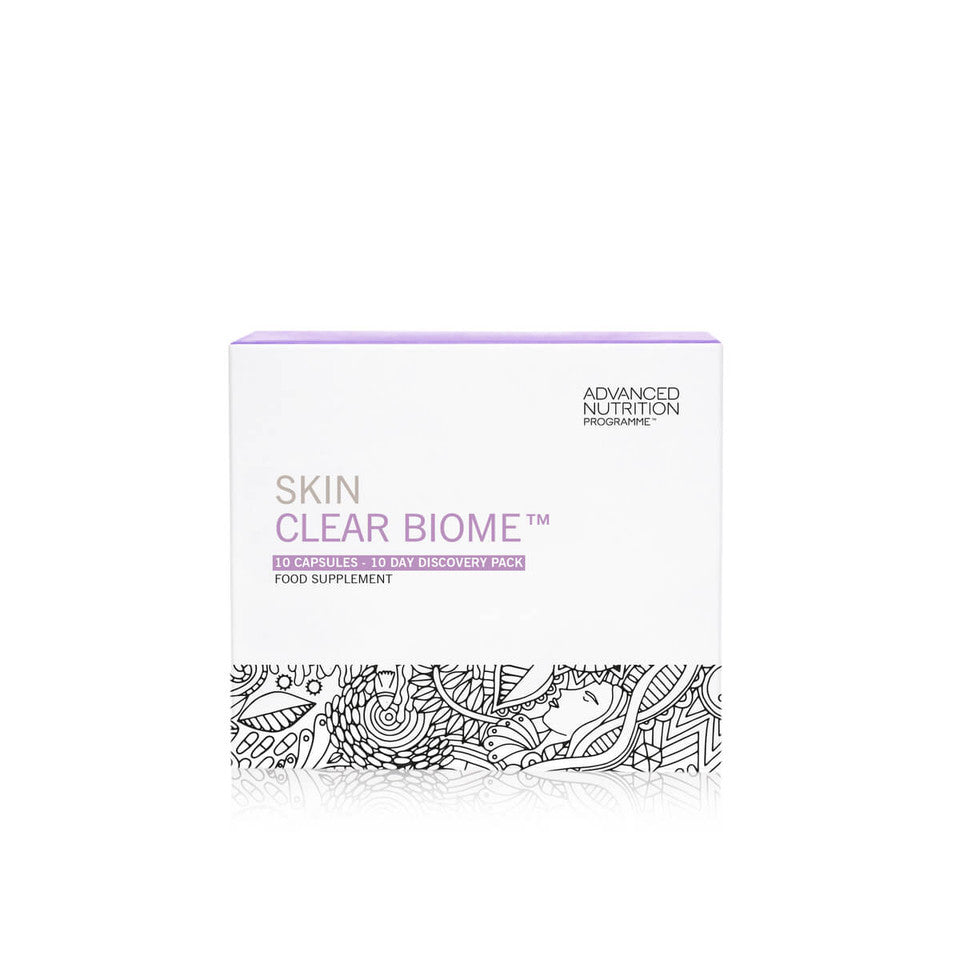 Formulated specifically for stressed and problem skin.
This next-generation skin supplement, formulated to nurture the close connection between a healthy gut and balanced skin.

Stress, diet, antibiotics and some medications are known to cause imbalances in the gut microbiome, which may result in problem skin and imperfections. Skin Clear Biome™ is designed to work from the inside out: feeding the gut with bacteria to clarify and brighten skin.

Skin Clear Biome™ synergises four specific strains of bacteria and yeast selected by our nutrition and scientific experts for their research-backed impacts on the underlying causes of problem skin.

The skin-friendly strains are fused with zinc, which is recognised for its multiple benefits for skin, to further skin balance and complexion clarity. This award-winning, patent-pending combination helps support our gut, maintain immunity*, soothe irritation and balance oil.

Skin Clear Biome™'s bacteria blend helps maintain a healthy gut flora. Over 70% of cells making up the immune system are based in the gut.

The formula is housed within a protective matrix to ensure active bacteria reach the area of the gut where they are most needed. To further preserve ingredient integrity, quality and activity, these Skin Clear Biome™ capsules are pristinely packed in nitrogen-flushed, aluminium pods.

Benefits:
- Works from the inside out to clarify complexion
- Works to balance the skin's natural barrier
- Brightens skin
- Helps support gut flora
- Supports skin health*
- Supports skin immunity*
- *Zinc contributes to the normal function of the immune system and the maintenance of normal skin.
Take one capsule per day with a meal.
Suitable for all skin types, particularly problem, compromised or stressed skin. Our experts recommend taking one capsule daily with food.

Contraindictions:
- If you are under medical supervision, please - consult a doctor before use.
- Keep out of sight and reach of children.
- This product should not be used as a substitute for a varied and balanced diet and healthy lifestyle.
- Do not exceed the stated recommended daily intake.
MICRORGANISM COMPLEX (Lactobacillus paracasei, Lafti® L26 AF, Bifi dobacterium bifidum Rosell®-71 (R0071) , Lactobacillus helveticus Lafti® L10 ND , Saccharomyces boulardii (contains MILK, SOY), Vegetable capsule shell (hydroxypropyl methylcellulose), Zinc oxide, Antioxidant (ascorbic acid), Anti-caking agent: vegetable magnesium stearate, Potato starch.
Share your fabulous reviews!
Gain some points
Introduce your brand, products and vision statement and welcome customers to your store.